QT Marketcenter – HTML 5 Base:
QT Market Center is a comprehensive, online, real-time commodity quote and charting platform with order entry for Agribusiness. Create your own custom quote screens; order entry, access the latest news, government reports, and weather; and get the inside scoop from seasoned market professionals — all for one small monthly fee. Mobile friendly.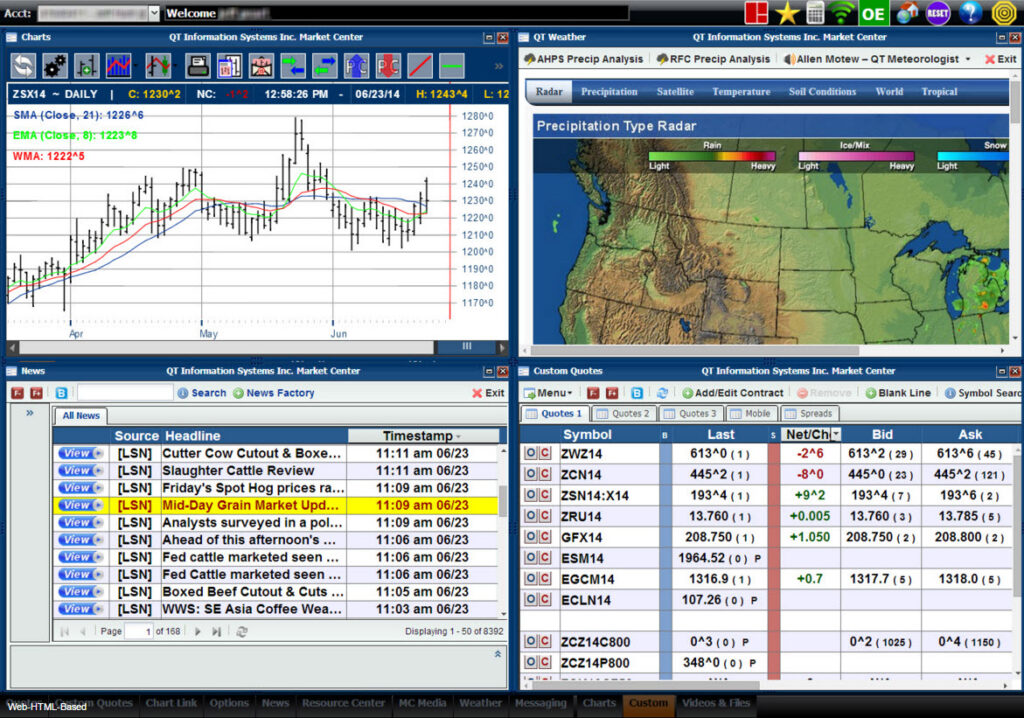 QT Nova/Software – Based: Data Management Services
QT Nova offers more than any other quote system for a fraction of the cost. Enjoy all-month option monitors, user-defined option volatility inputs, price ladders, and an all-contracts info screen. QT Nova provides nine additional chart drawing tools for a total of 17, giving you complete charting capabilities for advanced analysis. Nova users have access to all 37 chart indicators and chart studies, as well as externalized workspaces, indicator builders, and dynamic links to Excel.